INDEPENDENT TESTING OF CHILD DEVELOPMENT 'THE CHILD'S FUTURE'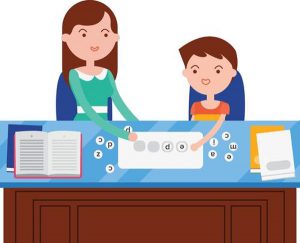 'The child's Future' service for independent testing of a child with special needs is provided by teachers of our kindergarten for families who are not taught in kindergarten. Ten years of experience working with special children - at your service. We test children from 1 to 8 years old.
If you want to:
- Understand your child's current level of development;
- Assess its compliance with the standards of social and academic skills development;
- Evaluate the % of your child's readiness for inclusive education in kindergarten or school;
- Evaluate the effectiveness of the teachers who work with your child;
- Compare your child's level of development before a session at any developmental center, daycare center, or school, and the level of development after a certain amount of time;
- decide which teacher your child needs at the moment and which one he/she can do without
'The Child's Future' Independent testing will help.
How we work:
 - After the initial consultation, we invite you and your child for testing Monday through Wednesday from 11 to 12 by appointment;
 - We gather your child's medical history by observing your child;
 - We test the child with our educators: psychologist, speech therapist, physical rehabilitator. The parents or accompanying persons can stay with the child;
 - We form recommendations from each of the specialists on the test results and provide a development chart indicating the actual age of development in the various areas.
To make an appointment for a consultation on the issues of testing please contact the director of the kindergarten Natalia Struchek 050 352-90-97 or write to struchek@cwf.com.ua